This alphabet is a variation on an old Pictish form of writing, used by the Pecti-Wita Magickal tradition. It is non-case-specific, and based on the Latin alphabet. A small circle is commonly used to separate words, and a double circle is used to end a sentence.
Source: Buckland's Complete Book of Witchcraft, Raymond Buckland.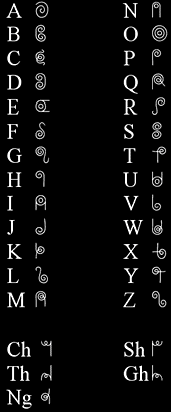 I will be working on a larger presentation of this script, and it will be posted asap.